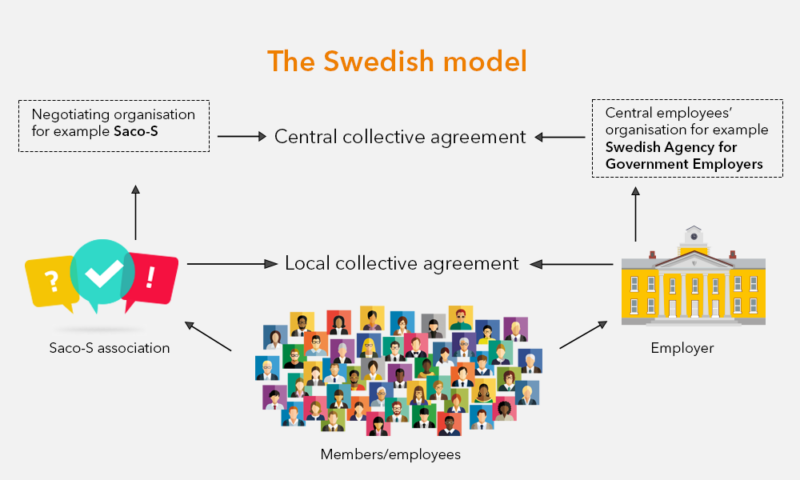 The labour market is regulated by a combination of law, which provide the minimum level for the working conditions, and collective agreements that supplement with more and better conditions.
Collective agreements have many advantages compared with legislation. They are adapted to the needs and wishes of different sectors and different workplaces. They provide stability, while also being easier to change and update than laws. The content of a collective agreement is based on matters that the employees and employers decide together and can take responsibility for. This also means that discussions about employment conditions take place close to those who are affected and with the influence of the employees. Conditions vary from sector to sector and from workplace to workplace, for example when it comes to salaries and benefits, working hours and competence development.
University and higher education labour market
The working conditions and terms of employment at Swedish universities are regulated by law, ordinance and collective agreements. Högskoleförordningen, (The Swedish Higher Education Ordinance), is one important ordinance governing Swedish universities. However, work conditions are also regulated by collective agreements, at national and local levels.
Learn more about your local agreement to find out what regulations/terms and conditions apply in your case (in Swedish).