Turkish courts acquit academics accused of terrorism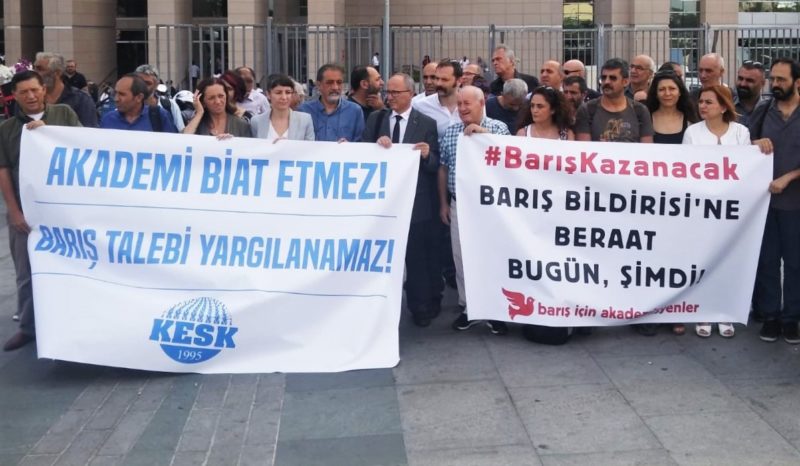 Our Turkish colleagues accused of terrorism in 2016 have been released. We learned the good news from the Turkish trade union Egitem-sen when the European unions in research and higher education met in Brussels. Although we are of course extremely happy, there is much left to do when it comes to compensation and support to rebuild the lives that have been ruined.
SULF will closely monitor developments in Turkey in terms of academic freedom and support our colleagues in every way we can.
Read more on the ETUCE website
Image borrowed from the ETUCE website.