New legislation strengthens foreign researchers' rights to benefits
The fact that you are waiting for a residence permit should no longer bring the same risk of losing benefits such as children's allowance. This is the import of a new law that came into force on August 1, 2017.
"We assess that this new legislation will create a safer situation for doctoral candidates and researchers from other countries," commented the SULF negotiator Robert Andersson. The law is new, so it is too early to be sure how it will be applied in practice.
The background is that individuals whose residence permits have expired and who are waiting for a new decision have previously run the risk of losing their residence-based benefits. The new law states that a person who is waiting for a renewed residence permit in some cases should be able to retain these benefits. There is one condition: that before the previous residence permit has expired, a new residence permit has been applied for on the same grounds as the previous permit.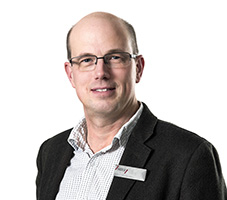 "The key is what is meant by 'some cases'," explains Robert Andersson. SULF's assessment is that this legislation entitles doctoral candidates who are employed or have an educational grant to the continued payment of residence-based benefits.
SULF believes that the same applies if, after four years of with a residence permit for research studies, the individual applies for a permanent residence permit, or if a person has been granted a residence permit for work and is seeking an extension.
Contact us if you are affected by this legislation!
SULF wants to get in touch with members whose residence permit has expired and have not yet received a decision on a new residence permit. SULF wants to know, among other things, how the National Social Insurance Agency has handled benefits in these cases. Please contact ra@sulf.se or call 08-505 836 27.
Also, please contact SULF if you are refused residence-based benefits on the grounds that you, as a doctoral candidate, are a student. People employed as doctoral candidates or on doctoral candidate grants are entitled to residence-based benefits. Doctoral candidates with other funding do not enjoy such rights, however SULF currently has a court case underway aimed at changing this situation.
Read more in Universitetsläraren: Utländska doktorander i kläm – nu svarar Försäkringskassan (In Swedish only.)