Pleasing result of Swedish-Turkish trade union cooperation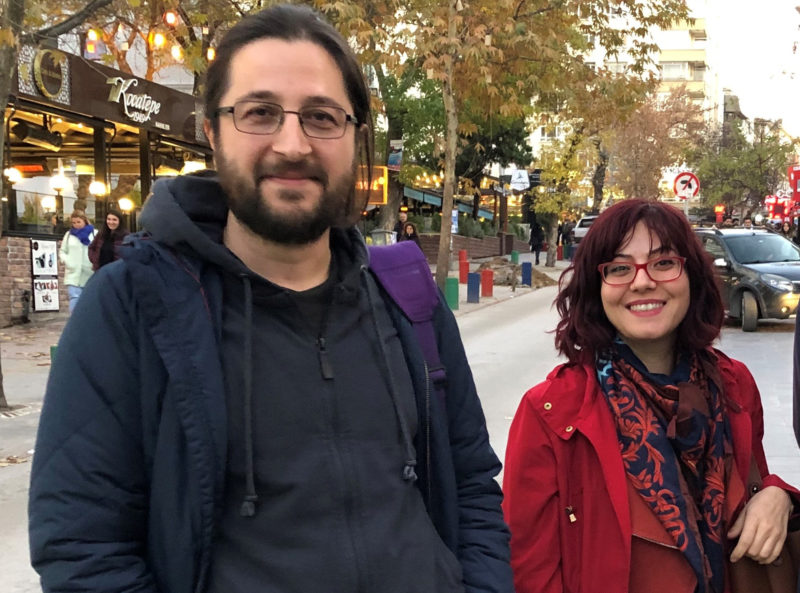 In December last year, SULF travelled to Turkey together with Saco and the National Union of Teachers in Sweden to meet our sister trade union associations and discuss the situation for the free trade union movement in Turkey and the lack of academic freedom within higher education. We specifically asked to meet university teachers and researchers who have been dismissed from their jobs in the aftermath of the attempted coup in 2016. SULF's counterpart in Turkey, Egitim Sen, gathered a group of its members for a conversation with us in Ankara.
The group included the Turkish researcher Onur Can Taştan, and the contacts made on this visit to Ankara have now led to a formal collaboration between Taştan, SULF and Uppsala University. Taştan has been granted funding from the Swedish Institute for a project to compare the challenges facing trade unions in Turkey and Sweden. Taştan, along with many other university teachers and researchers, was dismissed from the University of Ankara in 2016 after signing a peace petition. The dismissed researchers, "Peace Academics", were also banned from the profession in Turkey and were had their passports seized.

- I am very pleased that grants have been granted for Taştan's highly topical research," says Karin Åmossa, Head of Research at SULF. The results will be an important contribution to the research on trade union movements and the development of democracy. He will also now be able to continue his academic career. Among other things, the results can be used to support independent Turkish unions and the development of democracy in Turkey.

In August, Onur Can Taştan will move to Uppsala to work as a visiting researcher at the Department of Government at Uppsala University.